Mr. Huang Xiangquan, Vice President of Guangxi Liugong Group Co., Ltd. and Chairman of Liugong Agricultural Machinery Co., Ltd., visited the company for inspection.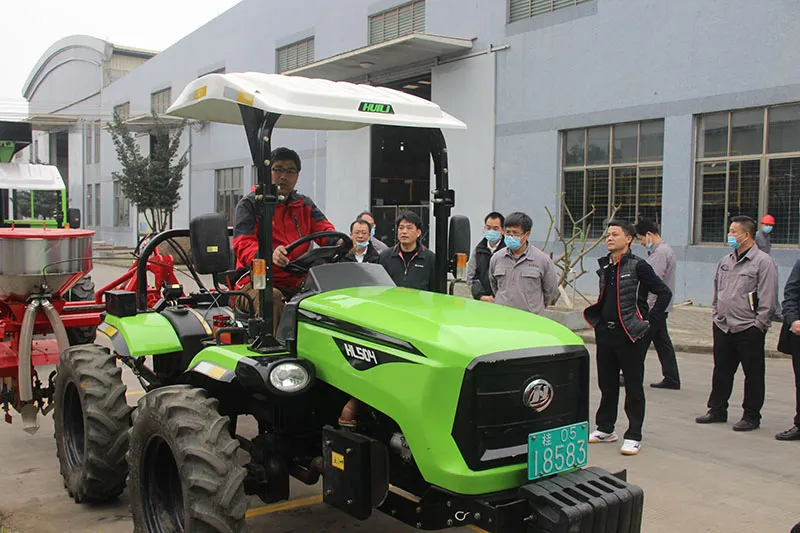 Mr. Huang Xiangquan and his party visited the company's production workshop and technology center, and observed the company's new modular multi-purpose products. After the visit, go to the conference room for friendly exchanges and discussions.
At the meeting, Mr. Huang Xiangquan listened to the report on the company's development history and product research and development, and said with emotion that Huilaibao Company has an excellent team that is hard-working, innovative, and adheres to agricultural machinery. The hilly and mountainous modular system developed by the company The product research and development technology is not only at the advanced level in China, but also at the forefront of the development of agricultural machinery in the world.
Mr. Wang Lianqi, chairman of the company, and Mr. Huang Xiangquan had in-depth exchanges and discussions on product research and development, market development, resource sharing, etc., laying a good foundation for our further development of cooperation in the future.