50HP articulated farm tractor - a powerhouse with four-wheel drive, synchronized operation, robust hydraulic steering, and a fully enclosed braking system. The mountain tractor is ideal for hilly terrains, it ensures efficient transport and offers exceptional durability for extended service life.
Articulated Farm Tractor Characteristic:
1. Four-wheel drive, good off-road performance.
2. The overall design of the drive front axle and gearbox is compact in structure.
3. The four-wheeled tractor is fully synchronized, with less tire wear and less power loss.
4. When used with front and rear differential locks, it has a strong ability to get out of trouble.
Economical:
1. Large fruit loading capacity, fast transportation speed and high efficiency.
2. The whole tractor for hilly terrain has a long service life.
Fully hydraulic articulated steering system
1. Small rotation and flexibility.

Wheel rim structure:
1. Wide-body tires or twin tires have small ground pressure and large load-bearing capacity.
2. The wheels are decelerated, the ground clearance is high, and the passing ability is strong.

This product adopts a fully enclosed braking system:
1. Fully enclosed structure, good sealing, pay attention to mud, water, sand and gravel.
2. The 4 wheel drive articulated farm tractor can only start when there is sufficient air. When the air brake is insufficient, the farm tractor will automatically lock to improve safety.
Articulated Farm Tractor Applications:
New articulated farm tractor for sale is ideal for hilly and mountainous terrains, palm gardens, and agricultural settings requiring efficient transportation, strong traction, and durability.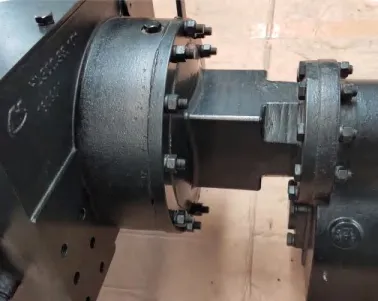 Whole machine

Engine the rated power

KW/HP

36.8/50

Engine the rated speed

r/min

2400

Engine structure type

Water-cool, 4 cylinders

Steering

/

Full hydraulic articulated

Driving type

/

Four-wheel drive

Overall size(LxWxH)

mm

5765×2250×2530

Wheelbase

mm

2400

Wheeltrack( front/back)

mm

1645/1645

Min.ground clearance

mm

425

Min.turnning radius

mm

4740

Gearbox

(4+1)x2

Speed range

km/h

3.14-51.34

Oil tank

L

40

Tires Type

/

10.5/80-18

Braking type

/

Air brake

Carriage lifting system

/

Dump lift/ Scissor lift

Payload

T

3

GRABBER PARAMETER

Gripper

(hydraulic

control、

multi-way valve

control、

Four claw

gripper)

Overall size(LxWxH)

mm

3680x2100x2800

Curb weight.

Kg

3200

The rated payload

Kg

3000

Max. grabbing mass

Kg

200

Max.grabbing width

mm

6000

Max.grabbing heigth

mm

4800